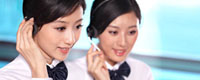 Name: Jenny Chou
Tel: 0510-88234252
Fax: 0510-88234252
Mobile: +86-13425123576
E-mail: sales@sweetfastener.com
Add: NO.299, Jincheng east road, Xinwu district, Wuxi City, Jiangsu Province
Skype: q594740501
WeChat: qxm1025
whatsapp: 0086 13425123576
QQ: 594740501




If you have special screw, bolt, nut need to design on your product, project or machine, please contact us, you can send us your drawing of the screw, or told us your idea, then we will design together with you.
With profession design team, full experience, big capicity for production, we will be more competitive than other suppliers. Let's do and wotk together.